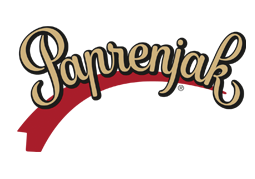 The story about Paprenjak
"And thus it came to pass that she was called the Paprenjak lady: over the length and breadth of the city there was not a woman, noble or common, who could bake paprenjaks in the way that Magda knew. Day in and day out there was a run on her paprenjaks, and the city judge Ivan Blažeković himself was known to leave a pretty penny in her purse every so often."

A. Šenoa, Zlatarovo Zlato ("The Goldsmith's Gold"), Mladost, Zagreb 1973 p. 6
From a forgotten biscuit to the first Croatian Paprenjak factory
It was the entrepreneurial spirit, family holiday traditions and one of the most beautiful Croatian historical novels that motivated Sanja Paprenjak, a professor of pedagogy, to venture into the business of reviving the forgotten authentic culinary tradition characteristic of the Croatian lands, and to offer the market a souvenir-sweet – the Paprenjak – a traditional Croatian biscuit.
Preservation of authentic and traditional heritage and customs through a small biscuit
Paprenjak d.o.o. is an absolute market leader in the category of authentic traditional edible products that draw from Croatian historical heritage. As the originator of the project says, the Paprenjak "idea" is not only the production of something original and authentic, but also the preservation thereof.
Paprenjak as a brand
The product is managed as a project, it has been branded since the very beginning and protected by a patent. Also, during its creation special attention was paid to the functional role of its visual identity. Paprenjak penetrated the market with quality, constancy, quantity and planned production. Paprenjak d.o.o. Zagreb and Paprenjak - The Traditional Croatian Biscuit project have pioneered the creation of a specific market for traditional products by establishing an awareness of something that is "home made" and "ours", changing the customers' appreciation of traditional Croatian products and creating a need for the same.
"Paprenjak - The Traditional Croatian Biscuit" project has given the market a product of high culinary quality, modern design and original packaging. This approach to product development and a planned visual identity have profiled this traditional product into a brand. The Paprenjak brand has set high standards for its competitors with its originality.
Partners
The Paprenjak business story has been co-authored by the loyal colleagues and experts from Zagreb University's Faculty of Economics and Business - prof.dr.sc. Đurđana Ozretić Došen from the Marketing Department and prof.dr.sc. Darko Prebežac from the Tourism Department. Bruketa-Žinić marketing agency, The Zagreb Tourist Board, Croatian Chamber of Economy, Croatia Airlines and many business partners and media as well as the general public have also contributed to the project.